Welcome to XCEL Business Consulting, Inc.
If you are interested in
increasing your business' value,
profitability and productivity, but just can't seem to achieve the desired results, then you will benefit from XCEL Business
Consulting, Inc. (XBC)
Most individuals benefit from an insightful, supportive, result based and confident advisor such as Laurie Albert – so why shouldn't you?
When faced with business challenges or opportunities, you do not have to face them alone. XCEL Business Consulting, Inc. founder, Laurie Albert, will keep you focused on the path to success. She will assist you in accomplishing your business goals with a proven system that includes analyzing, consulting and coaching. And with her experience of starting and building three successful businesses, she can help your business development plan with the goal of increasing customer base and profitability.
With over
25 years of experience
in business and an intricate knowledge of the local and national business market, Laurie Albert, at XCEL Business Consulting is the ONLY option for your success!
"We need to stay in touch with those who can influence our business and expand it. An experienced business coach is instrumental in helping you personally and professionally." Tom Hopkins, Business Author
Contact Us
To obtain a complimentary 45-Minute "Needs Assessment Consultation" or to engage Laurie to speak at your next event, please call or e-mail :
Laurie Albert
Phone : 561.317.6092
Email :
laurie@xcelbusiness.com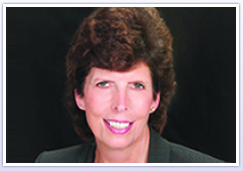 What Clients Are Saying
"Due to her guidance our company has grown tremendously…it has quadrupled in volume!
As a result of Laurie's coaching I was awarded the President's Award by the WCC and nominated for Small Business Person of the Year for 2009 for the Chamber of the Palm Beaches."
- Kimberly Deveney
Read more