Services
Laurie Albert will work with you and your business in an active role to personally develop your business, or she can be used in an advisory capacity. The number of hours a week/month can be decided accordingly.
CONSULTING
Laurie consistently demonstrates a passion for assisting individuals to meet and exceed their goals.
At XBC, she provides consultation services that will focus on identifying the problem, developing solutions and most importantly, helping you execute to achieve the desired results. The following are some of the areas XBC covers:
Analyzing and Understanding Your Business Situation to Produce a "Needs Assessment"
Effective Measureable Improvements in the Most Critical Aspects of Your Business, i.e. Sales, Marketing Operations, Staffing, Productivity, Human Resources
Identifying Strategies in Order to Develop New Clients and Increase Sales
Effective Prospecting to Reach Your Target Market
Maximize Promoting Your Service/Product
Advertising and Publicity Dollars, Cost/Benefit Equation
Identifying What Makes You Different/Better Than Your Competition
Effectively Promoting Your Service/Product and Increasing Your Exposure
Encouraging Prospects to Invest in Your Service or Product
Maximizing Customer Retention
Developing and Implementing Goals in Order to Achieve Measureable Results
SALES/MARKETING
How effective is your sales/marketing strategy? XBC's goal is to identify and execute a plan to help maximize exposure and visibility in the market place.
Identifying Ideal Customer Profiles
Effective Sales Training
Accountability for Obtaining and Exceeding Sales Goals
Monitoring New Customers
Maximizing Networking Opportunities
Prospecting Skills
Perfecting the One Minute Infomercial
COACHING
These are some of the areas XBC focuses on with One on One Coaching:
Prepare a Study of Where You Are Now and Where You Want To Be
Develop a "Plan of Action " to Assist in Achieving the Desired Results
Consistent Monitoring of "The Plan" to Ensure Objectives are Met Within the Desired Time Frame
Develop a Plan to Build and Train a Team of Dedicated and Productive Employees
A La Carte Services
Sometimes you just need help in one particular area. While seminars and classes are great, they do not offer one thing Laurie at XBC does, ACCOUNTABILITY. These are just some of the areas XBC specializes in:
Business and Strategic Planning
Organizational Skills
Time Management Maximization
Effective Staff Recruiting, Hiring and Retention Techniques
Personnel/Leadership Development
Developing Job Descriptions, Performance Evaluations, Policies and Procedures
Communication Effectiveness
Job Coaching
Improving Performance and Productivity
Develop and Implement Operations and Personnel Policies, Procedures and Practices
Develop and Train Management and Non-Management Staff
Business Development
In order to increase profits or revenue, business development is KEY. XBC can either play an advisory role and/or an active one. If XBC plays an active role the following will happen:
XBC Will Prospect and Set Appointments
Develop and Maintain Effective Strategic Alliance Relations
Ask for Referrals
Set Up Seminars/Speaking Engagements
Represent Your Firm at Various Functions, i.e. Chamber Events, Business Mixers, etc.
Professional Speaking Engagements
Laurie is also an accomplished speaker and has been invited to speak at various functions on the following topics:
Increasing Sales
Maximizing Operational Effectiveness
Target Marketing
Effective Networking that Gets Results
Maximizing Marketing Plan Effectiveness
Organization and Time Management Skills
Increasing Productivity
Training and Managing a Results Oriented Sales Force
Management and Leadership Development
Contact Us
To obtain a complimentary 45-Minute "Needs Assessment Consultation" or to engage Laurie to speak at your next event, please call or e-mail :
Laurie Albert
Phone : 561.317.6092
Email :
laurie@xcelbusiness.com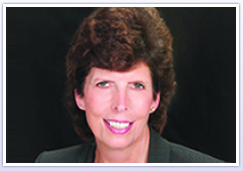 What Clients Are Saying
"Laurie helped develop and implement ways to increase our client base and revenue. We felt it was very beneficial hiring Laurie to brainstorm, strategize and plan for our business and its development. She helped identify what plan of action should be taken and then she skillfully executed it.
I highly recommend Laurie as a consultant for any firm that wants to grow their business.
"
-Dr. Douglas Dedo
Read more