About us
XCEL Business Consulting, Inc.
was founded by Laurie Albert in 2006 with you, the business owner in mind. Laurie helps, motivates and trains others towards achieving their business and personal goals. Through the process of her coaching skills, you and your business will improve your performance and increase your revenues.
She has a proven track record in starting and growing three very successful businesses and she will use her experience to deliver solutions that will produce the desired results while still being cost effective.
Laurie has over
25 years of Sales, Marketing, Management, Operations and Human Resources experience in the following industries:
Law, Tax and Financial Services, Electronics, Computer Data Processing, Telecommunications, Hospitality, Restaurant, Retail and various service industries.
Her credentials include
Inc 500 Member #236 for the Year 2000 Fastest Growing Private Company in the United States (Recognizes Fastest 5 Year Revenue Growth for Privately Owned Business in the US)
Previously Owned, Built and Sold Two Successful Businesses
25 Years of Business Experience
20 Years of Sales and Marketing Experience
16 Years Senior Management Experience
15 Years Sales Training Experience
15 Years Recruiting and Hiring Experience
Laurie has done business advising with Owners, Presidents and CEOs in the following industries: CPA Firms, Payroll Companies, Physicians, Physical Therapists, Construction Companies, Legal Services, Pool Developers, Website Design and Developers, Electric Companies, Medical Services and Start Up Businesses.
Education
Bachelor of Business Administration – Major in Marketing/Minor in General Business and Sociology Professional Certificate in Human Resource Management, University of California at San Diego
"I absolutely believe that people unless coached never reach their maximum capabilities."
Bob Nardeli, former CEO Home Depot
Where I Can HELP
Develop Strategies to Grow Their Business
Implement and Execute Business Building Ideas to Move Business Forward
Improve Performance and Productivity
Effective Networking and Follow-Up Tools to Best Maximize Valuable Time While Networking
Increase Revenue and Profitability
Identify and Develop Relationships with Key Strategic Alliances to Ensure Business Growth
Effective Prospecting and Lead Generation
Generating Profitable Leads
Developing an Effective One Minute Infomercial to Get Better Qualified Prospects
Find Better Qualified Prospects
Overcome Objections While Laying the Framework for Better Referrals
Getting Past the Gate Keeper to Reach the "Decision Maker"
Develop and Implement an Effective Marketing Plan
Recruit, Train and Develop a Results Oriented Staff and Key Employee
Identify Areas to Increase Visibility and Maximum Exposure
Effectively Penetrate Target Market
Develop a Plan of Action to Increase Market Share
Contact Us
To obtain a complimentary 45-Minute "Needs Assessment Consultation" or to engage Laurie to speak at your next event, please call or e-mail :
Laurie Albert
Phone : 561.317.6092
Email :
laurie@xcelbusiness.com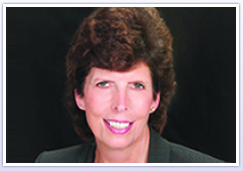 What Clients Are Saying
"During the time (Laurie) has been in our employ as Director of Marketing and Development she has been hard working and dependable. It is through
her direct interaction that our sales have increased by 26%. Laurie gets results."

- Mary Ann M. Stetson
Read more